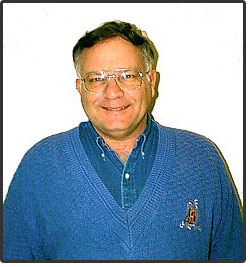 History
Since 1973, John Cooper has been working in the custom cabinetry industry as owner of Cooper Cabinets www.coopercabinets.com, Tuscaloosa Cabinet Group www.tuscaloosacabinetgroup.net, and Cooper Wood Specialties www.cooperwoodspecialties.com.
John saw a need for hand-crafted options for natural and green burial products and is now expanding his custom woodworking expertise to include Simple Way Coffins, serving those in the bereavement industry and their customers.
About Us
We offer Simple Way Coffins wholesale to funeral homes and those in the bereavement industry. If you are a consumer interested in our product, contact our office at 1-877-949-2551 for assistance in finding a funeral home dealer in your area.
Our coffins are hand-crafted from select 5/4" Cypress wood, using Tribond™ III exterior wood glue. Specially designed locking joints are used as well as mortise and tenon joints with wood dowels. Optional hand-cut dovetail joints, cloth lining, and furniture detailing are available.
Our Story
Simple Way Coffin was conceived to fulfill a niche market for those who desire a simpler, greener, and more natural burial method. To this end, our coffins are not mass produced with the goal of the quickest production and the "cheapest" costs in materials and labor.
Our coffins are produced in batches of at least four (4) and preferably eight (8) pre-ordered coffins to be stocked by our customers in the bereavement industry, mostly funeral homes. Each funeral home dealer is asked to purchase one coffin. By stocking these coffins, our funeral home dealers portray that death is not an emergency, and that those who choose their coffins in advance, or their family members, can rest in preparations made well in advance for this transition we all face.
Our coffins are mostly produced by our Amish community affiliates who craft Simple Way Coffins into our designs and quality standards as well as their own. For our Amish craftsmen, their work is their prayer for those whose body will occupy the coffins they build.
The original inspiration for our coffins comes from the coffin of Pope John Paul II, who was buried in a trapezoid, cypress coffin with hand cut dovetails. http://en.wikipedia.org/wiki/Funeral_of_Pope_John_Paul_II
While we can also build coffins similar in design to Pope John Paul II's coffin, we chose to create an even simpler design melding the Shaker style with our own vision of what a coffin should be, not ornate but simple, not "cheap", but "well made" and "good."
Our flagship coffin is designed out of 5/4" (1" thick finished) cypress wood. Pine, poplar, and other woods are available to satisfy the wishes of those who desire less expense, as well as walnut, cherry, mahogany, and other woods for those who appreciate the beauty of those particular more expensive woods. For underground use, cypress wood is the best choice for endurance.
Features of our standard cypress coffin include:
1. 5/4" thick (1" finished) solid wood cypress sides, lid styles and rails
2. 4/4" thick (3/4" finished) solid wood (not plywood) lid panels and coffin bottom
3. Exterior wood glue as used in boats and other outdoor furniture
4. Extra tough catalyzed finishes for durability
5. A no metal option for our Jewish and Islamic friends

Our pine coffin is less expensive and contains some plywood (not cheap particle board) for those who desire this type of wood. One of the funeral homes we recently called on was excited to see our design, and advised me, ""I can't tell you how many people come in here and tell us, "I just want to be buried in a pine box.""
Hand cut dovetails are another rare feature we offer. Few cabinetmakers or coffin makers possess knowledge of this ancient skill. Hand cut dovetailing does add to the cost of our standard Cypress coffin which is made with interlocking joints and pegs. Hand cut dovetails take a lot more time to make using hand saws, chisels, and wooden mallets rather than just using nails and other metal fasteners which are pretty much standard practices in the coffin manufacturing business.
In addition to hand cut dovetails, other alternatives we offer are a bookcase option and options for wine glass shelves and a complete wine storage cabinet with a stem glass shelf and wine glass cubicles. One can pre-purchase the coffin and use it as a piece of furniture until it is needed for bereavement purposes.
An integral part of our story is the workers who painstakingly produce them. For instance, Stephen Wengerd owns an Amish woodworking in central East Illinois. He and his son, Jeremy, work together. Jeremy recently married and given enough volume, Stephen would like to also add his older son back to the family business. Others in his community are also available to work. Stephen and his family live out in the countryside. They have a nice home and land for their family, with horses and some calves and cooling shade trees and a shop whose electricity is produced by a large diesel generator. The generator is run only when electricity is needed. Their carbon footprint is relatively small compared to mass production coffin makers. Stephen's family consists of seven (7) children. By purchasing our Simple Way Coffins you will not only be purchasing an extremely well made product done by hand, but you will also be helping to support this peaceful Amish lifestyle in the chaotic world in which we presently live.